Co-Packing
Solutions Tailored to Your Brand
Ask your Sales Representative for details. Create your own flavour profiles and/or recipes. Adjust product sizes and/or packaging modes. Private label options also available. Some restrictions and minimum order quantities may apply.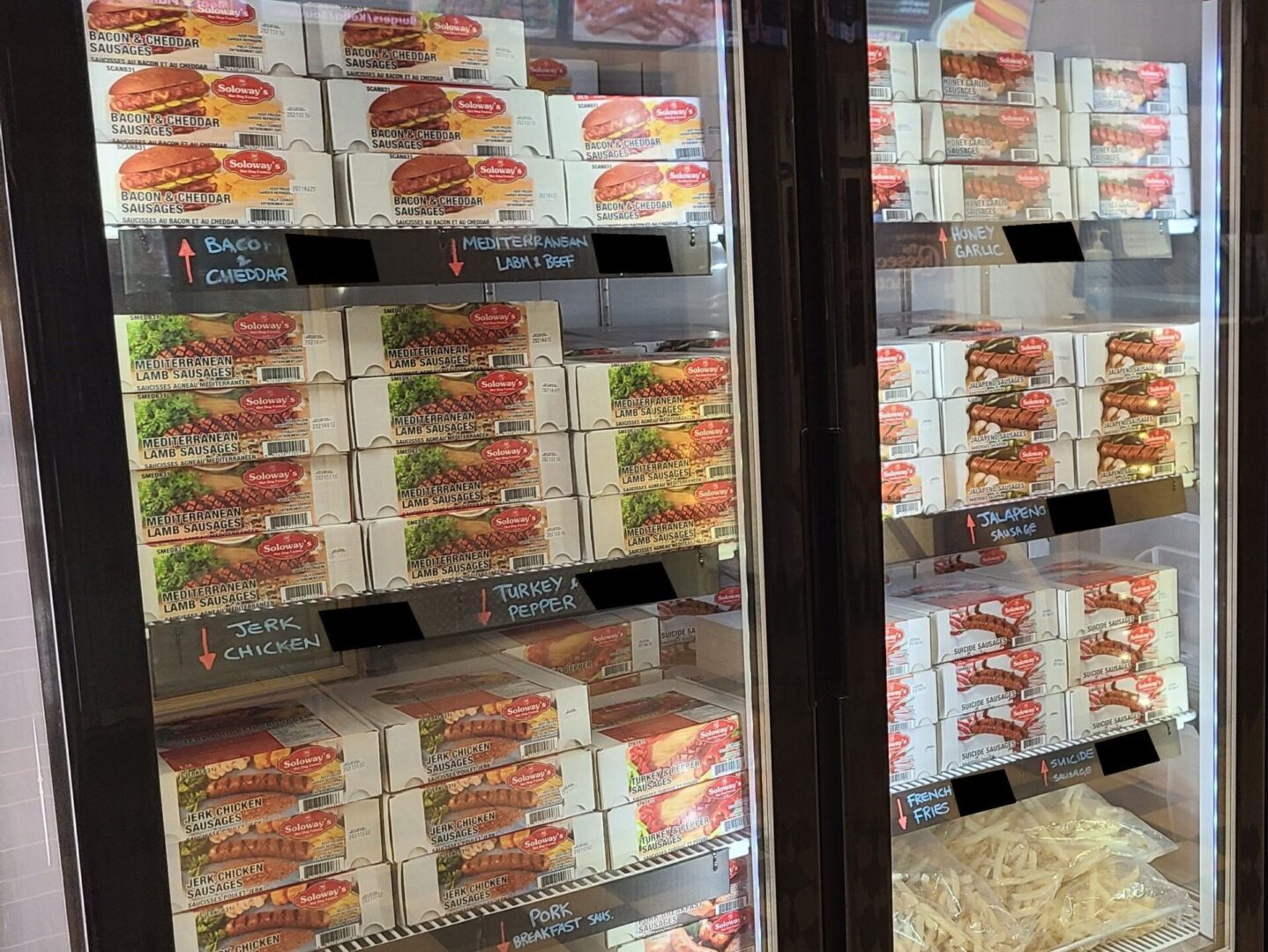 Taste of Toronto, At Home
Bring in Toronto's favourite street meats and let your customers reminisce.
Convenience
Our fully-cooked items save preparation time and enable your customers to spend more time doing what they should be.
Value-Added
Our semi-bulk packaging offers quality products at competitive pricing.
Customization
Offering small batch (70 to 160kg) production of your very own and exclusive recipe. Take your brand to new heights with our private label program.
Fully Cooked VS Raw (Uncooked)
All Wieners and Sausages are fully-cooked; minimizing food safety related mishaps at home, saves time and is super convenient.
Always Moving Forward
Whether it's through our efforts in research and development or industry trends, we are constantly looking for a new niche for our customers. Your feedback helps.
(A) – The Short
BOX Dimensions
Width: 21.0 cm
Length: 22.0 cm
Height: 7.0 cm
LABEL Dimensions
Overall: 14.0 x 25.5 cm
Top: 14.0 x 15.7 cm
Front: 14.0 x 7 cm
Seal: 14.0 x 2.5 cm
(B) – The Long
BOX Dimensions
Width: 15.0 cm
Length: 25.7 cm
Height: 10.0 cm
LABEL Dimensions
Overall: 12.7 x 37.5 cm
Top: 12.7 x 25.0 cm
Front: 12.7 x 10.0 cm
Seal: 12.7 x 2.5 cm
(C) – The Chubby
BOX Dimensions
Width: 26.5 cm
Length: 22.0 cm
Height: 10.3 cm
LABEL Dimensions
Overall: 24.2 x 31.8 cm
Top: 24.2 x 21.6 cm
Front: 24.2 x 10.2 cm
Seal: N/A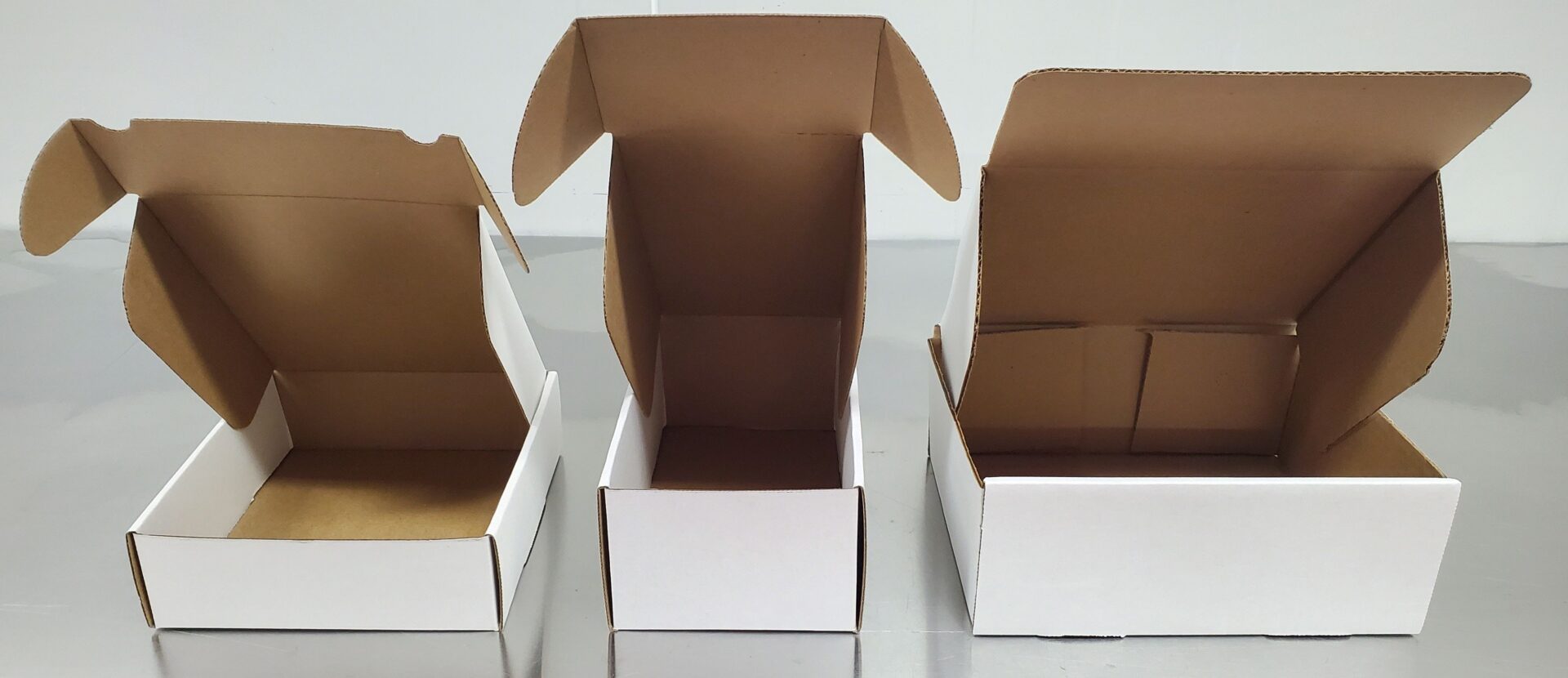 Safe Product Handling Instructions
1. Product(s) should be KEPT FROZEN.
2. Keep in sealed bag to avoid freezer burn damage.
3. Should product(s) defrost, keep in the refrigerator and use within ONE to TWO day.
4. Should product(s) defrost and are removed from their packaging, keep covered with plastic wrap.
5. For display purposes in a deli-refrigerated environment, keep covered with plastic wrap at all times.
1. FROZEN – 9 months
2. REFRIGERATED – 2 to 3 days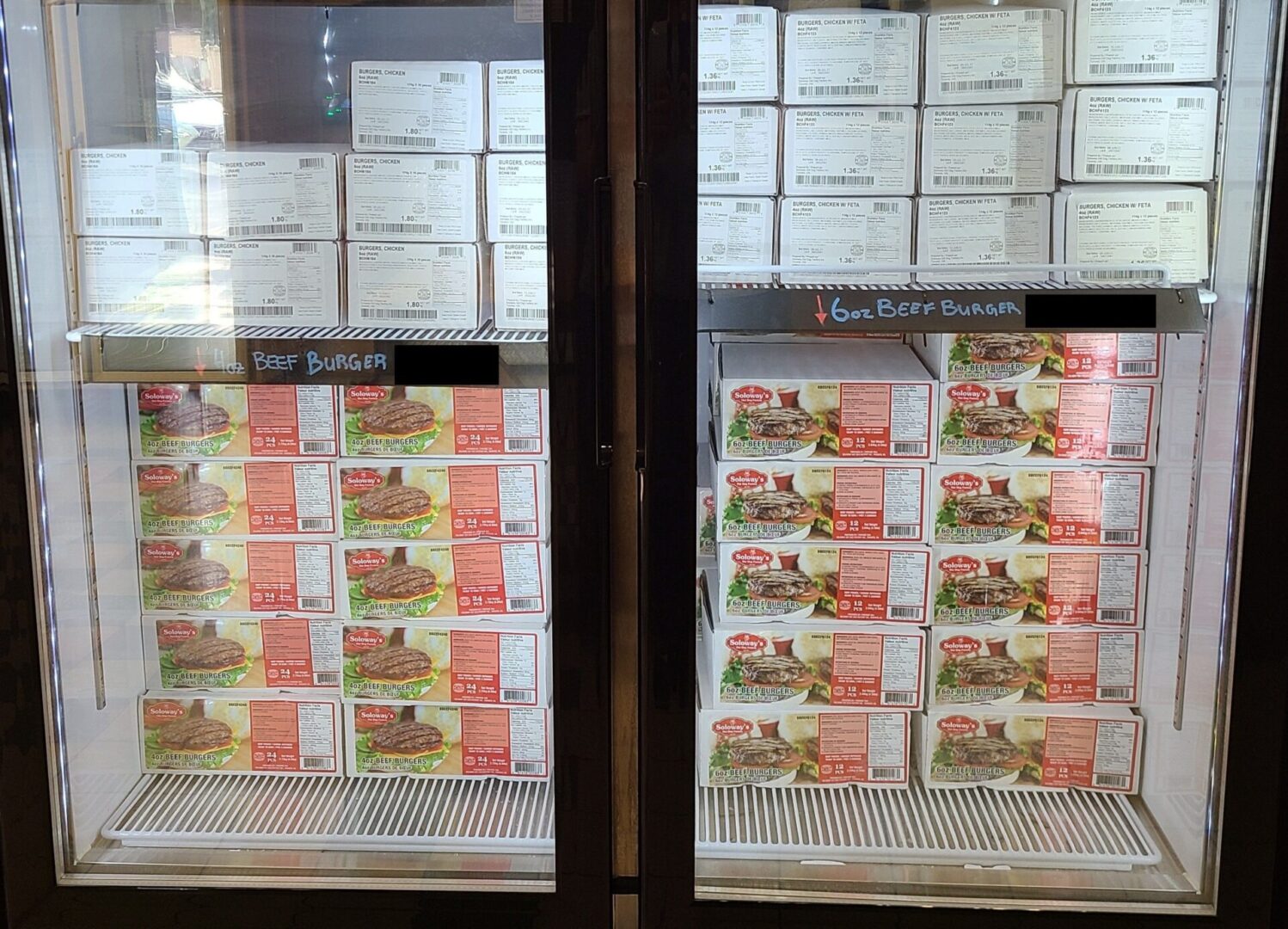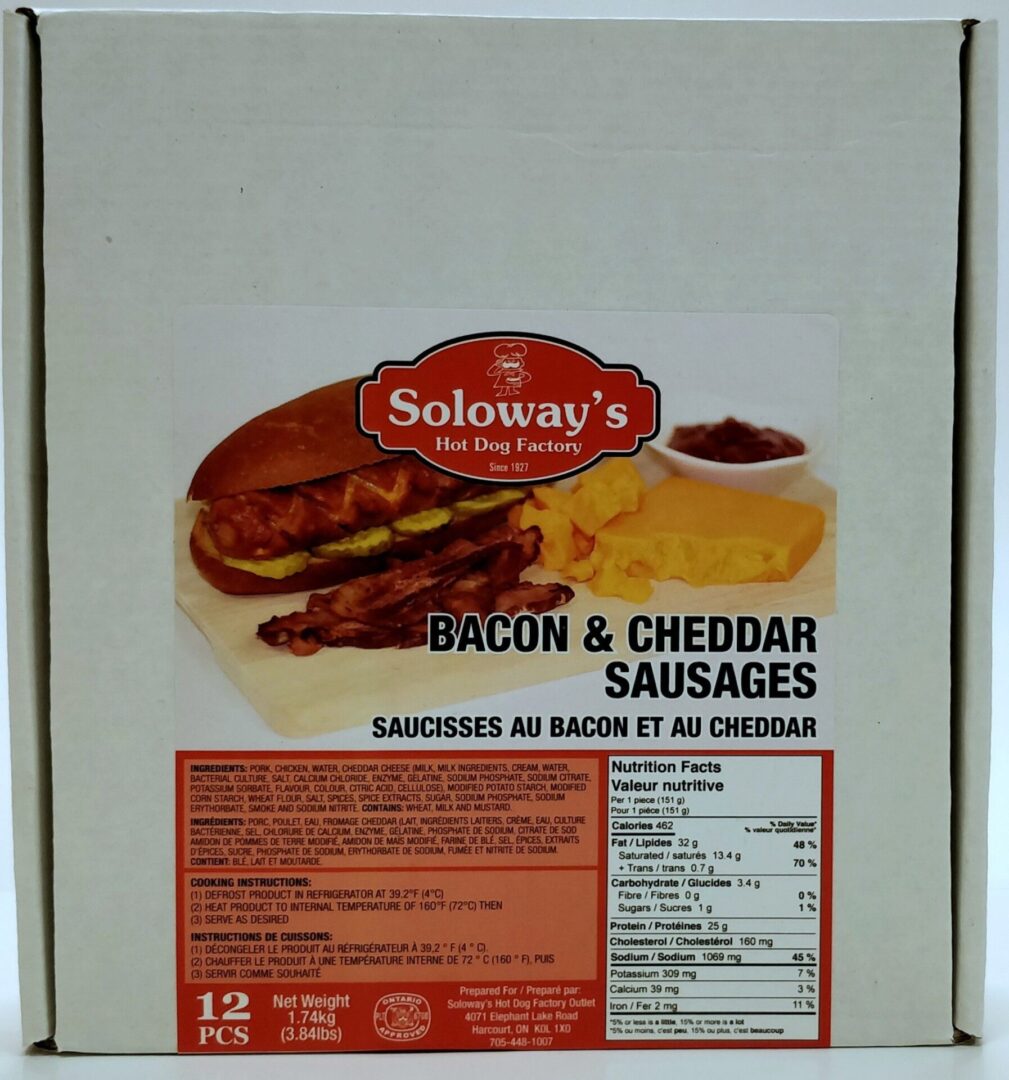 Preparation/Cooking Instructions
1. Defrost product in refrigerator at 39.2 oF (4oC),
2. Heat product to internal temperature of 160oF (71 oC), then
3. Serve as desired.
1. Corrugated Box with Poly-Liner bag.
1. All items are fully cooked unless otherwise stated as "RAW" in product description.
2. Items marked with "***" are packaged as RETAIL FRIENDLY; i.e. 12-24 portions per pack with full coloured labels including product image.